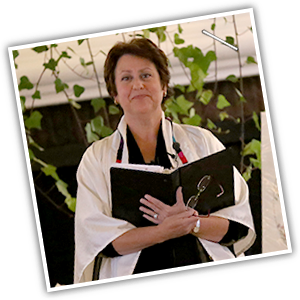 Today, we are in constant communication. By cell phone, tablet, skype and social media, we are able to speak and see our loved ones and "contacts" 24/7. But beyond the rapid technology is a still quiet voice that compels us to something deeper, something greater, something Divine. When we reach inside of ourselves to hear an inner voice and reflect, that is prayer. When we sit in community and sing our praises to God, together, that too is prayer.
Jews have been praying together for thousands of years in whatever land or location they found themselves. From Abraham and Sarah to the wandering desert Israelites to Jews around the world today, we share a common bond, our Torah. We share a common language, Hebrew, that allows us to pray in community with others anywhere in the world.
I am humbled as a prayer leader to share in the most sacred moments together with my community. I have been privileged to be leading worship for seniors at a local assisted living community where their childhood memories fill their hearts with joy and memories as we sing and pray together. They sing with such gusto and verve that I tell them they are the best choir I've ever worked with!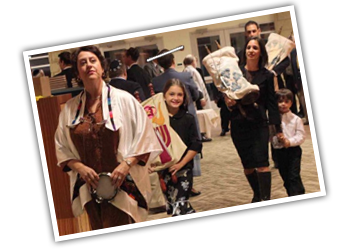 I am excited by the Tot Shabbat and Family services I lead as I can see the Torah and prayer coming to life for them through music and song. This summer I prepared bat mitzvah students where we held services at beautiful locations. One was held in an intimate historical building here in Cleveland and the other on the deck of a magnificently groomed yard.
No matter where or when we pray, we can truly feel God's presence. Let me explore a prayer service with you!